Looking for style inspiration from Pinterest is practically more common than opening an issue of Vogue; in fact I wonder sometimes if kids even know that magazine collages existed (you know you made them!) From lace to lasagna, its easy to fall down the rabbit hole.
Sometimes though, certain looks jump out at me and just won't get out of my head. I love the classic with a little edge. While the houndstooth sweater is the main focus, the whole look comes together so seamlessly.
I wish I had styled it first myself, but of course, this gal is not on a Céline budget. So instead, I've tried to recreate it without too crazy a price point.
Start with a basic white button down: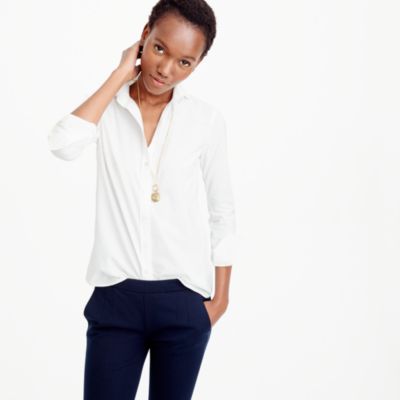 Then layer it on! The set on the left is the more affordable version, although the set on the right will still leave you enough money to live off more than ramen.